ONE-ON-ONE DANCE LESSONS with Professional Dance Instructor
from £50/hour
Ranil's Private lessons are for individuals and couples, he teaches all levels. Whatever your goal for dancing, we can help you achieve it. Private lessons give us a chance to work with you on a one-on-one basis or to help couples improve their leading and following skills, floor craft, technique and of course more dance repertoire. Whether you're planning your first Wedding Dance, preparing for the Cruise of a lifetime, or attending a Viennese Ball – we can teach you the dances you want in the relaxed atmosphere during Ranil's Private Dance Lesson.
All good dancers pay attention to the so-called 3Ts: Timing, Tension and Technique. During more personal classes you can develop your personal dance technique, refresh your memory on some core classic steps, work on the correct step timing and tension of your hands, and learn some new choreography or dances.
With all Ranil's Private Dance classes we'll help improve your confidence, posture and style on the dance-floor as well as tailor the lessons to suit your specific needs.
Ranil absolutely guarantees expert guidance – you tell us what you want to learn and let him do the rest.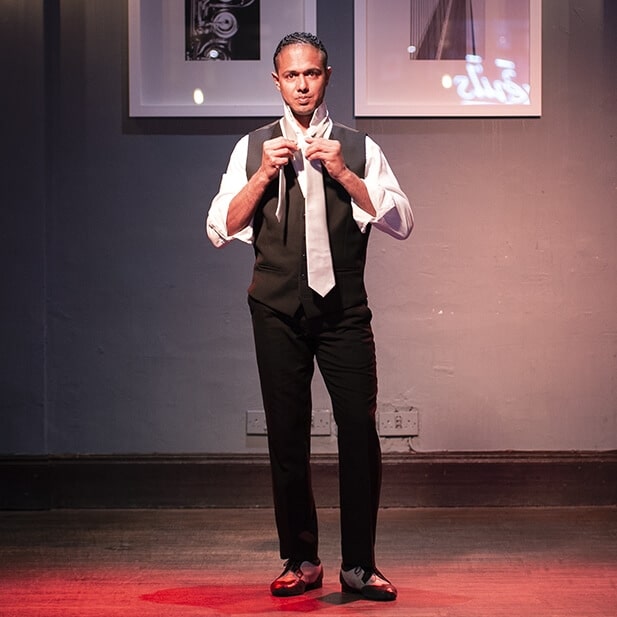 Please contact me to discuss your requirements and I will go through all the options available.